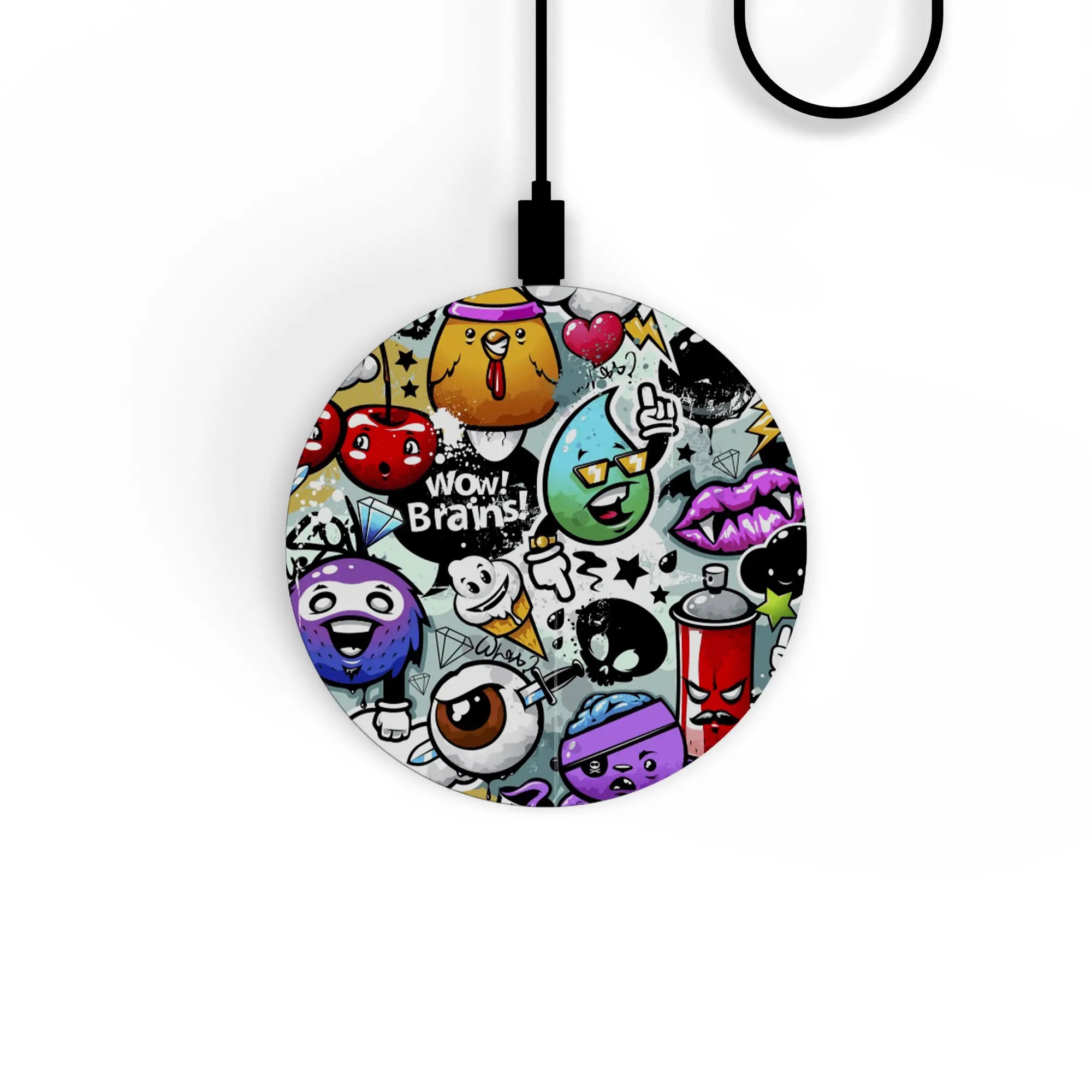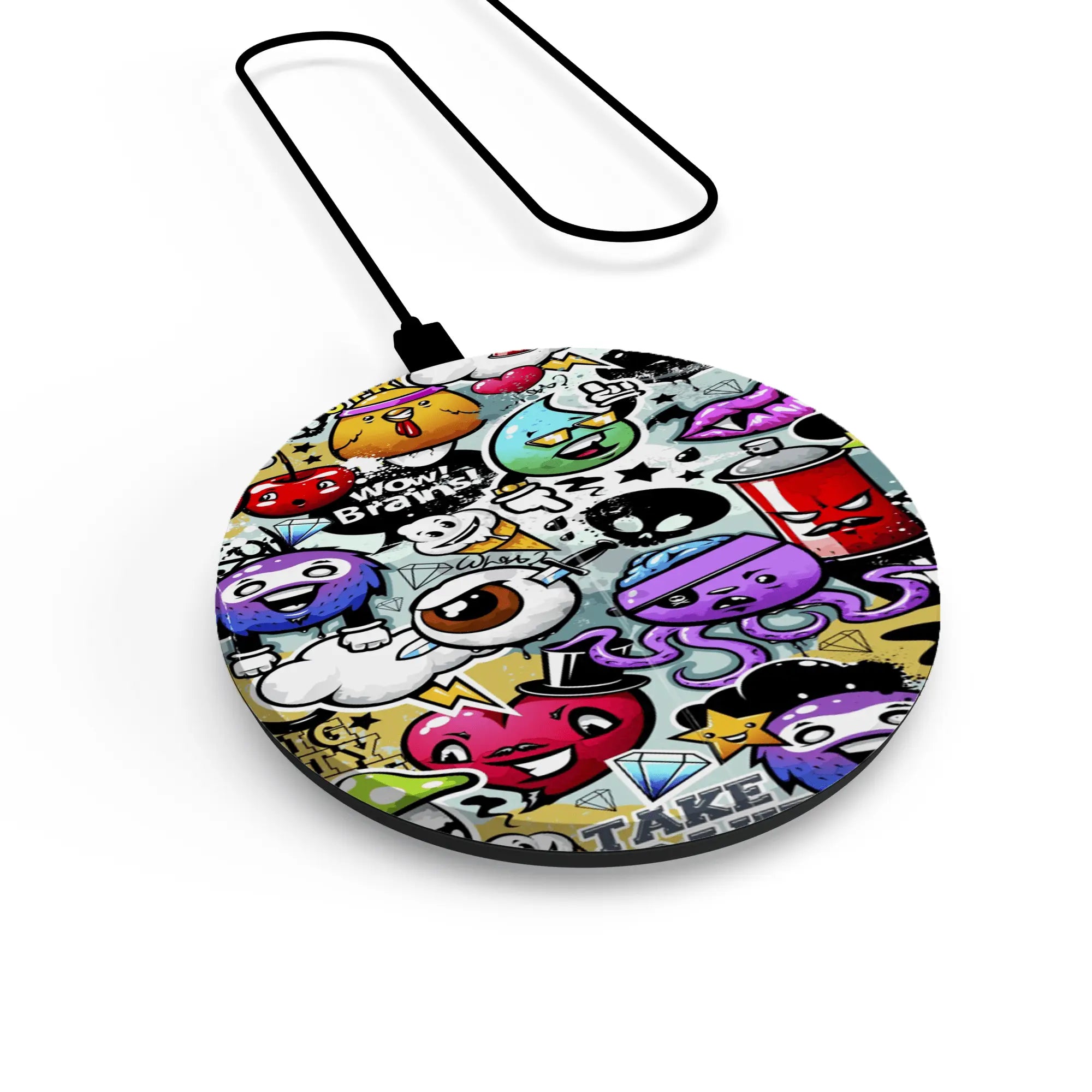 WIRELESS CHARGER - WOW BRAIN
---
WIRELESS CHARGER.
"WOW BRAINS"
Extravagant and Original, a wow design that makes your device unique.
The Wireless Charger power supply is the ideal product for the home or office, featuring a slim and elegant design, it recharges all devices compatible with wireless charging. It boasts a sophisticated temperature control module that prevents overheating, as well as short circuit and overvoltage triggers. The charger's Qi power easily penetrates plastic, rubber, and TPU, so you don't need to remove the case while charging.

The charger can power not only smartphones but any wireless charging enabled device.
Effettua l'acquisto oggi e il tuo pacco sarà in viaggio entro 24/48 ore.
Il nostro supporto clienti è a tua completa disposizione. Non esitare a contattarci per ogni tua necessità.

Cliccando in basso a destra sull'icona di Whatsapp.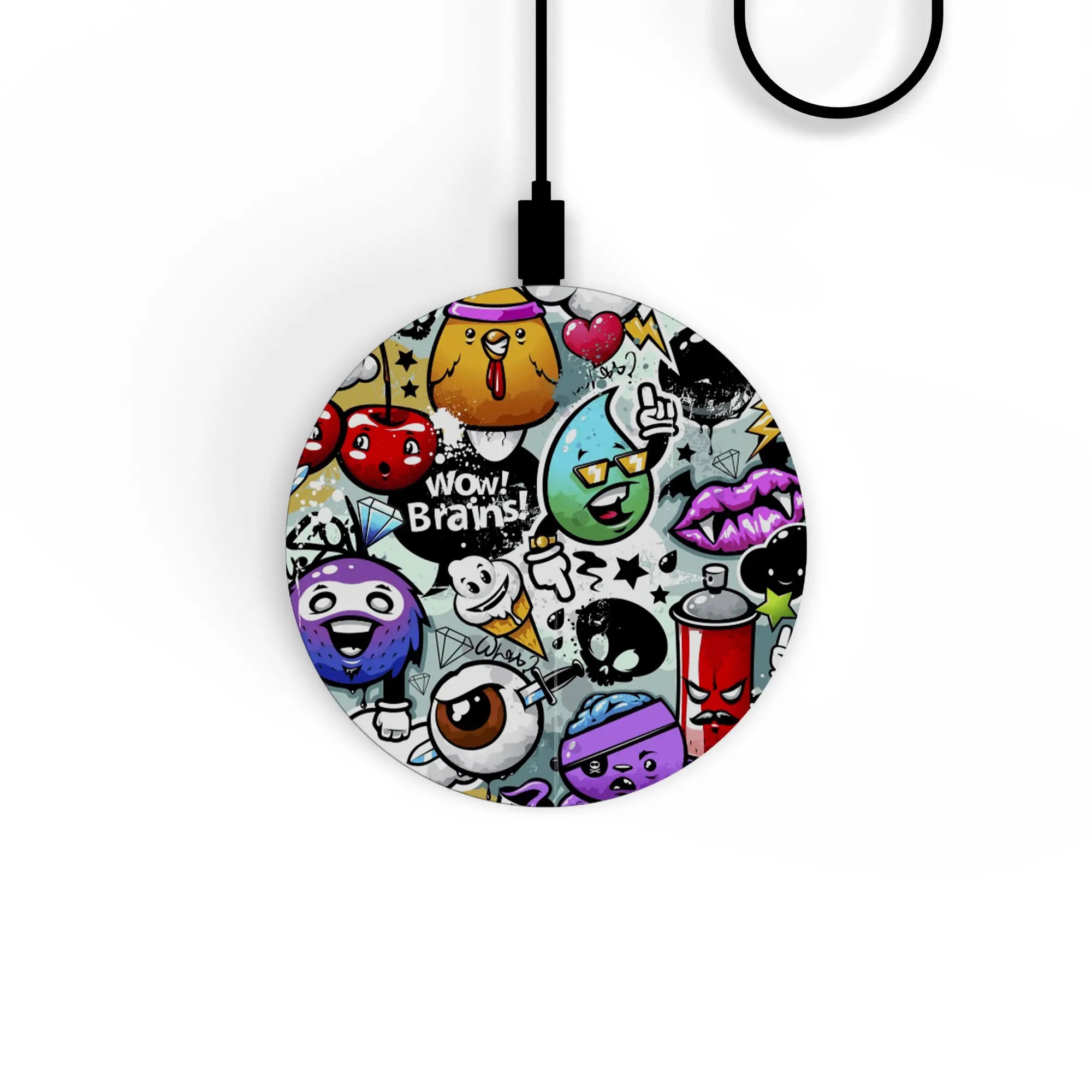 COSA DICONO DI NOI:
Ottimo prodotto, consigliato.
Ho già acquiststo da Just In Case nei negozi fisici, ottimi prodotti.
Ottima qualità.
Consigliato, prodotti ottimi.
Domande frequenti:
Clicca qui sotto per leggere le domande più frequenti, se hai bisogno di assistenza clicca in basso a destra sull'icona di Whatsapp.
Posso pagare alla consegna?

Certamente! Offriamo la possibilità di pagare alla consegna per rendere il processo d'acquisto il più comodo e flessibile possibile. Quando selezioni questa opzione, potrai effettuare il pagamento direttamente al corriere al momento della consegna. È un ulteriore modo per garantirti un'esperienza d'acquisto sicura e soddisfacente.

Accettiamo una vasta gamma di metodi di pagamento per la tua comodità. Puoi effettuare acquisti utilizzando carte di credito/debito, PayPal, bonifico bancario e Pagamento alla Consegna. Tutte le transazioni sono protette e criptate per garantire la tua sicurezza.
Qual è la vostra politica di reso?

Offriamo una politica di reso flessibile entro 30 giorni dall'acquisto. Il prodotto deve essere in condizioni originali e con l'imballaggio intatto. Per avviare un reso, contatta il nostro servizio clienti per ricevere istruzioni dettagliate.
Come posso contattarvi per ulteriori informazioni o assistenza?

Siamo sempre qui per assisterti. Puoi contattarci via e-mail o tramite Whatsapp, cliccando in basso a destra sull'icona di Whatsapp.
Come posso tracciare il mio ordine?

Dopo aver completato l'acquisto, riceverai un'e-mail di conferma con un numero di tracciamento. Puoi utilizzare questo numero per monitorare lo stato del tuo pacco attraverso il nostro sito web o direttamente dal sito del corriere.